The Future Of Colorado Online Casinos
Casinos in Colorado have been operating successfully for decades, contributing massive amounts in taxes and revenues to the government's coffers. A study that was conducted 2 years ago though brought out serious issues that could bring down the casino business in the great Centennial State. One of these issues was regarding online casinos. The initial reaction by existing brick and mortar casinos in C.O. was that online gambling for casino players would eat away at their profit margin. The study showed otherwise. Without Colorado online casinos, the state's legal brick and mortar casinos would lose big time to other states with legalized online casinos. Other states that have launched online gambling initiatives, such as New Jersey, Delaware and Nevada, have proven that the existing gambling businesses do not have to suffer at the expense of an online gambling platform. By funneling the online gambling websites through existing brick and mortar casino establishments, nobody gets cannibalized in the process.
What is the Legal Gambling Age in Colorado?
To gamble within Colorado casinos, players must be at least 21 years of age. Players must be at least 18 years of age to participate in bingo gambling or lottery.
Current Economic Status of Gambling Destinations in Colorado
Before the housing balloon bubble burst, the legal Col. gambling community and other states were very lucrative. Today, 6 years after the economic meltdown, the gambling industry has yet to recover to the pre-2007 figures. And Colorado, the Centennial State, where the assumption was that the high population would push the gambling and casino industry to its former glory, remained just that, an assumption. It hasn't happened yet. Many industry professionals feel that an online gambling industry could provide the needed boost to their bottom line.
According to the American Gaming Association (AGA), there have been expansion projects for casinos in Illinois, Florida, and Colorado but the growth is lackluster and still below the 2007 figures. Compare this to online gambling figures of Super-data Research: In 2002, online casinos with players from North America were earning $698 million. Last year, the revenues were pegged at $863 million and by 2015; it is expected to reach $ 1.086 billion.
Why Players May Prefer Online Gambling vs Land Based Gambling
The problem is not the lack of players or players holding back on their gaming habits. The problem is that players seem to prefer online casinos over traveling and spending money on food, fuel, and accommodations which eat into their gambling budget. Convenience also plays a large role in the appeal of online gambling options, providing 24/7 access without having to leave your home, as well as the large bonus offers which are not present at the brick and mortar casinos and card rooms. These bonuses provide an immediate boost to players' bankrolls, hence giving them more playing power and the ability to play longer. There are some distinct perks to engaging in online gambling options vs brick and mortar opportunities.
What is the Potential for State Regulated Colorado Online Casinos?
Unfortunately, unless state based C.O. online casinos get off the ground with clear regulation, rules and parameters, the Centennial State could be losing its players to other states or countries. It is widely believed that most players would rather play in a state sponsored Colorado online gambling site than a lawful offshore website where the financial benefits are funneled out of the country rather than felt by the state in which they live. It is a fact that US players do participate in the legal offshore online casinos, and that by not allowing state licensed and regulated options to exist, they may be pushing much needed revenue out the door. There has been some discussions on the matter which indicate an interest in moving forward by specific state officials and other parties, but nothing major has transpired as of yet.
Avoiding A Missed Opportunity
Right now, state based Colorado online casino industry is a pipe dream. There are no state laws that regulate it so players currently rely on offshore brands. With a law that allows legalized CO online casino gambling, the state could generate a great deal of additional revenue, and put safety features in place to protect players.
It's important for Colorado, which has been traumatized too much, too often by natural calamities and a poor economy, to try something new to boost its financial situation. Colo. online casinos could be a logical choice for accomplishing this.

Are There Legal Online Casinos Accepting Colorado Players?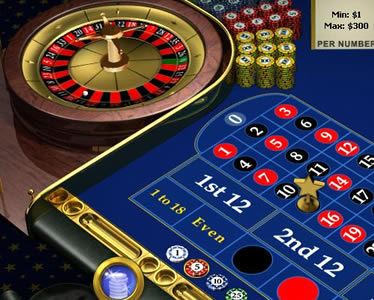 There are some very reputable and safe Colorado online casinos which are located outside of the United States. These casinos accept players from Colorado, and provide a secure and reliable online casino gambling environment for players. By choosing a brand which has been recommended by an industry professional, you are ensuring that you don't land at a rogue or predatory counterfeit site, which you want to avoid at all costs. These sites provide a game selection very close to the options you will find at Colorado land based casinos, including slots, video poker, blackjack, roulette, craps, keno, and others.
Please keep in mind that just because an online casinos accepts US players, does not mean that you should automatically give them your business. It is often difficult to spot the undesirable sites which seem at first glance to be legitimate, especially if you are not an extremely experienced player. We have done the legwork for you and have come up with a list of trusted brands that will consistently deliver a safe and high quality experience.
Num
Casino Name Here
Current Bonus Offer
#1
Bovada Casino
100% Match Bonus up to $3000

(USA Friendly)

#2
Slots.lv Casino
100% Welcome Bonus up to $5000

(USA Accepted)

#3
SunPalace Casino
400% Free Signup Deposit Bonus Up To $10K

(USA Accepted)

#4
Las Vegas USA
300% Maximum Bonus Of $3000

(All USA Players Accepted)
Land Based Casinos Located in Colorado
For those players who prefer the physical brick and mortar experience, we've provided a listing of some of the premium casinos located in Colorado. This is by no means an exhaustive listing as there are far too many options to list them all here. These are simply some of the most popular destinations in the state.